We have been loving hosting
{Shutter}
Love
every week and wanted to thank you all for participating each week. You have all made it so fun. We enjoy looking at each of your photos every week.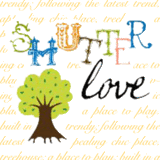 This weeks theme is
| WIND |
To see all the rules for this fun party, please go
HERE
.
Want to see all the PAST Shutter Love Winners?
AND COMMENT BELOW
as much as you like.
Go
HERE
to grab one of our Buttons-We have NEW BUTTONS!
I LOVE this photo. Took it on a trip to Arizona. You may have seen another photo I shared of my son, similar to this one. There is definitely WIND in this photo. LOL We went to Arizona to deliver material to a customer of ours. He invited us to visit his indoor skydiving facility. We were so excited. This is one of the many shots I took that day. Even got the whole time on video. It was so amazing. Just look at the JOY in her face. Priceless. I knew I had to share one of these pics in todays Shutter Love Party. And I love the quote by Ashley Smith. A perfect fit to this photo!
Coming Soon!
Link up your photo entries below. Don't forget to click on the LIKE button if you LOVE an entry.
And please don't forget to comment when you visit a photo too! Everyone loved feedback!